FOR
FAQ's ON
MULTI-FUEL &
WOODBURNING
STOVES
DAVID TROY
Multi-fuel + Woodburning Stove Installations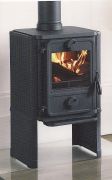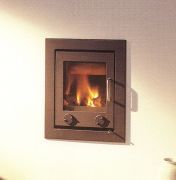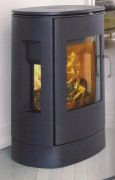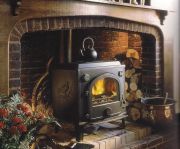 Nothing compares with the fierce heat and comfort of a woodburning stove.
Our HETAS qualified engineers can supply and fit all types of woodburning and
multi-fuel stoves including DEFRA approved woodburners which can be used in
designated "clean air" zones. These stoves have a secondary chamber in which
all pollutants are removed before smoke is emitted through the chimney with
almost zero C02 emissions. Not only is this good for the environment but this
secondary burning process produces more heat.
If you don't have a hearth or even a fireplace we can open up your chimney and
if you don't have a chimney breast it is possible to fit a free-standing convector
stove with stainless steel flue. Some models do not need a hearth as the bottom
of the stove is specially constructed to reduce the temperature and can be
mounted on just a sliver of glass or slate.
Don't wait till winter to have your stove installed. We offer discounts for spring
and summer installations. With stoves costing from just £300 it need not cost
the earth and you will make massive savings on your winter fuel bills, year
after year.
Call now and book your free survey and no obligation quotation.
0191 253 5959
YOU CAN TRUST DAVID TROY
VISIT OUR BLOG TO SEE CUSTOMER TESTIMONIALS
FOR TIPS ON
HOW LONG
LOGS NEED
TO DRY OUT
BEFORE THEY
CAN BE SAFELY
BURNED IN
YOUR STOVE
FOR TIPS ON
HOW TO GET A
FIRE GOING IN
YOUR STOVE